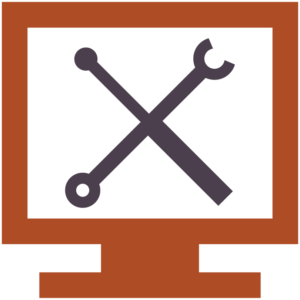 BRETT-TEK provides Service Plans designed to meet various levels of service and care for your personal or business computers:  "Tune Up" for scheduled remote checkups, "Shields Up" for added antivirus and security protection, and "Back Up" that includes data protection for your important information.
Contact BRETT-TEK today to help determine a service plan that's right for you, and begin relaxing knowing your PC is being professionally looked after!
Download BRETT-TEK PC Service Plans Brochure (PDF)
"TUNE UP"

Every three months, BRETT-TEK remotely connects to your PC and goes through a checklist, ensuring your computer is up-to-date and running optimally. details

"SHIELDS UP"

BRETT-TEK installs commercial-grade antivirus/security software and monitors any attacks against your computer. Includes "Tune Up" Plan. details

"BACK UP"

BRETT-TEK provides an external drive and schedules backups, checking quarterly to ensure they are occurring properly. Includes "Shields Up" Plan. details
Download BRETT-TEK PC Service Plans Brochure (PDF)
Note:
A high-speed Internet connection is required for remote diagnostic support to function.
Service plans pertain to Windows PCs only.
An annual commitment is required for any service plan, and is automatically renewed unless specified by the client.  Setting up an automatic credit card withdrawal is required.
Service plans do not include fixing PC problems not otherwise specified.  Up to 30 minutes of remote diagnostic support per month may be used to resolve minor issues; a chargeable service call will be required for larger problems.
Out-of-town (Westlock) travel not included in service plans.  Discounted rates will be applied depending upon the chosen Service Plan.
Upon setup of a Service Plan, BRETT-TEK and the client will schedule future appointment dates where tasks such as "tune ups" will occur.
Taxes not included.  All prices in Canadian (CAD) currency.