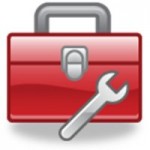 Let the "TEK" come to you! BRETT-TEK is mobile and travels to your place of business or residences; no need to unplug anything.  Optionally, you can always drop off your problematic machine; the PC Service Rate is the same for on-site or drop-off jobs.
For brief diagnostics or minor solutions, the Minimum Diagnostic Fee flat rate will apply.  BRETT-TEK can also help reset Windows passwords that have been forgotten, locked, or unknown.
Contact BRETT-TEK to schedule a service call appointment for your home or business computer needs.
PC Service Rate
$40.00 per 1/2 hour (on-site or drop-off)
Travel
$0.75 per KM (round trip)
No charge within Town of Westlock
Minimum Diagnostic Fee
$25.00 flat rate
Note:
Taxes not included.  All prices in Canadian (CAD) currency.