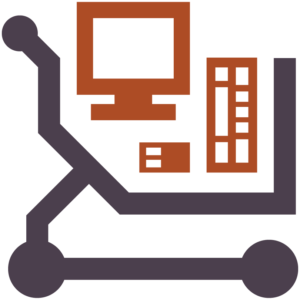 BRETT-TEK has access to various PC and laptop manufacturers, and can also custom build tower PCs to how you want them.  Contact BRETT-TEK and get a quote for your next computer!
Custom PC Quotes
Delivered to Your Home/Office
Assistance transferring data from original to new
Printers and Consumables
The cost of a printer is only part of its price; the other half is its consumables. Tell us what kind of printer you're looking for and BRETT-TEK can find you a price for it AND its ink or toner.  We can often beat most big-box store consumable prices!
Replacement Parts & Upgrades
Whether getting more memory, a bigger hard drive, or replacing a broken laptop display, BRETT-TEK can quote and order you what you need.  Let us know what you're looking for!