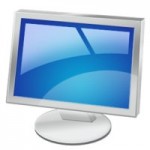 BRETT-TEK has access to various laptop manufacturers, and can also custom build tower PCs to how you want them. For those who need help transferring information across from an older PC to their new one, we provide the first hour of setup/service for free!
Custom PC Quotes
Delivered to Your Business/Residence
First hour of setup/transferring FREE!
Contact BRETT-TEK and get a quote for your next PC!
Printers and Consumables
The price of a printer is only half its price; the other half is its consumables … Tell us what kind of printer you're looking for – whether particular features or a specific model number – and BRETT-TEK will find you a price not just for it, but for its ink or toner, as well.
We can beat most big-box store consumable prices by at least 10%!
Replacement Parts & Upgrades
Whether getting more memory, a bigger hard drive, or replacing a broken laptop display, BRETT-TEK can quote and order you what you need.