I was one of those fortunate souls that discovered at an early age that they had a gifting for something; for me, it was around Grade 6. For years before then I'd already been a sort of apprentice, holding my dad's toolkit as I watched him disassemble bank servers. However, it wasn't until around Grade 6 that a switch clicked on in me and I started realizing computers were so much more than just game machines. Though computer programming was my first love, I soon began digesting everything there was about computers.
In 2000, I graduated from Computer Science in Lakeland College, finishing with distinction and at the top of my class.  After several more years working at my parent's PC company, Blazer Computers, they decided to retire from computers and go back to farming (smirk!).  So, in August of 2003, I started my own company and called it BRETT-TEK.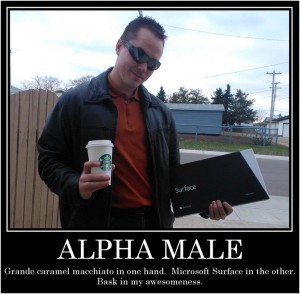 I, like my business, am located in the Town of Westlock where I've lived my adult life.  It's here that I met my wife Amie, and where we're raising our two awesome kids Benjamin and Victoria.  It's also here that I also took a stab at municipal politics and became a town councillor for three terms starting back in 2004.  In the summer months, you'll also catch me coaching U10 or U12 soccer.
As I said before, I'm definitely one of the fortunate ones who found something they were good at and made it into a career.  A client of mine once remarked, "Robin, you've got the best job security in the world.  You've got the only job that CANNOT be replaced by computers: the one that's got to fix them".  There's some truth to that.  So, as long as people keep breaking computers, I'll still be around to fix them!